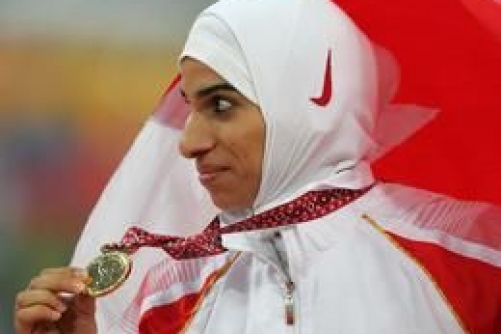 Some women athletes face an uphill battle in their fight for equal treatment. Three countries – Saudi Arabia, Qatar and Brunei - have never sent women athletes to the Olympics. Qatar ironically has submitted its candidacy to host the 2020 Olympics. FYOUTH opposes Qatar's bid because too many of our sisters in the Middle East are the victims of sex discrimination. Throw your support behind Madrid, Tokyo, Istanbul or Baku because unlike Qatar, these potential candidates to host the 2020 Olympics are committed to equal treatment for women in their countries.

Muslim women have conquered at the Olympics in previous years including Egyptian fencer Shaimaa El- Gammal, who supported the Islamic headgear in Beijing for the first time. She says it is a sign she is come of age and she feels more empowered than ever.

The stigma of female athletes is rooted in conservative traditions and religious views that hold giving freedom of movement to women would make them vulnerable to sins.

With the 2020 bid in mind, the male Qataris that run the country have vowed to have some women on their 2012 Olympic team. That promise smacks of pragmatic pandering rather than a real effort to integrate women fully into Qatari sport. Young women athletes must be granted the right to equal participation in all future Olympics and other athletic platforms. Women and men must be provided with similar levels of funding and egalitarian treatment.

ONE FAMILY means equality rights for all of us!