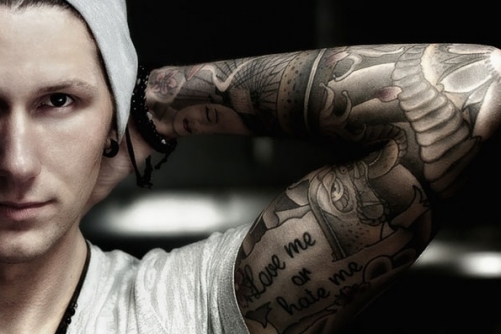 Youth are tattooing their bodies like never before. While only a decade ago the tattoo represented a symbol of the lower class and frowned upon by most white-collar workers, the tattoo is now a fashion trend for youth wanting to express individuality and creativity.
Teens of all economic classes, sexes and age groups are adorning themselves with refined symbols, sophisticated sleeves and other forms of skin art. In 2011 the American toy-company Mattel Inc. even released a tattooed Barbie.
Tattoos have become a mainstream fashion choice of people throughout North and South America, Japan and Europe. The growth in tattoo culture has created a flood of new artists entering the industry, refining not just the style but the quality of pigments and equipment ensuring top quality tattoos.

Although this fashion trend has spread like wildfire, the older generations worry that this fad will leave a lasting impression. An old fashioned mindset, which unfortunately includes most parents, means reluctance to support kids getting tattoos. While a child with a tattoo risks being permanently labelled as 'rebellious' - an attribute that is not appealing to prospective employers, most tattooed teens are more concerned with what their peers believe is cool and dignified. The tattoo stigma will fade as the older generations fade and tattoos may be compared to other aesthetic trends and rituals.
The "rebellious" teen will eventually morph into a respectable member of society - regardless of the person's looks. When that happens, FYOUTH wonders what new form of self-expression will emblazon the next generation to shock us into worshipping our freedom and individuality.