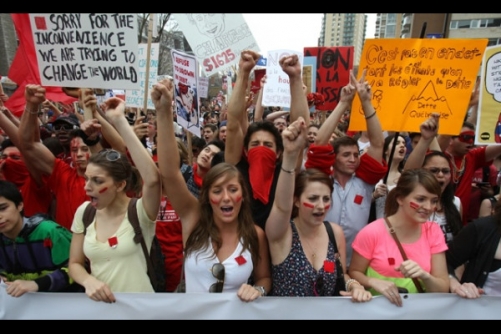 Throughout North America, student's voices resound loud and clear in protest of excessively high post-secondary education costs. Degrees and diplomas have become a necessity in today's competitive workplace. Education bears a hefty price; the average Canadian student debt is over $26K and in the USA the average student debt is over $37K.
In Canada, as of June 2021 the unemployment rate for 15-24 year olds was at 13.6%. Canada's federal government needs an additional $295 million to write off over 63,000 debts related to Canada Student Loans. Feds providing relief for indebted graduates translates into a burden for taxpayers. The combined student loan write-offs the past several years have added over $837 million to Canada's national debt.

So what is Trudeau and his government doing to remedy this issue?
With the aim of making post- secondary education more affordable, Canada's new Liberal Government to increase the maximum Canada Student Grant for one low-income full time student to $3000 a year (from $2000) with Part-time students to receive a max grant of $1800.
Student loan repayments are to become more flexible; students will only be required to make loan payments once they earn $25,000 or more a year. The federal government will make the interest payments to the banks until students are on their feet and can support themselves.
Trudeau's plan basically rearranges the flow of funds to lessen the financial load of low-income graduate students. To fund these investments Canada has cancelled education and textbook tax credits on the basis that those programs were not properly targeted. Canada further plans to invest an additional $50 million to support Indigenous students in attending post-secondary school. Students will still be graduating with massive amounts of debt, but Canada's new education program aims to cushion the blow.
With the new school year fast approaching be sure to check out your eligibility and stay updated with new policies and procedures to ensure you don't miss out.
How do you feel about it? Make your opinion is heard and rate their Post- Secondary Education Policy, the Liberal's website offers an outlet for your input.
By: Cassie Beyfuss, Toronto, ON
Published Monday, August. 22 2016, 12:55 PM EDT